BRAND NEW to WBU Yorktown in 2016:
LIVE Eastern Bluebird Nest Cam!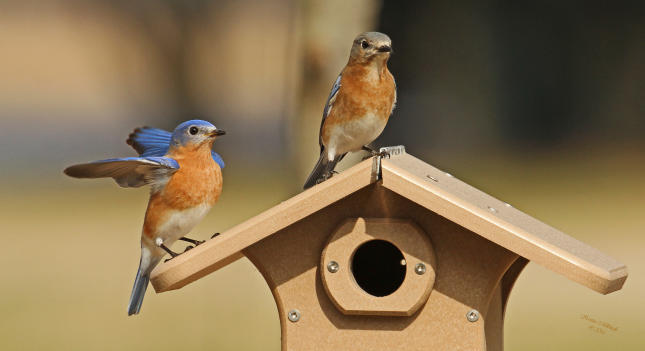 Meet our resident bluebird couple "Hank & Deloris", on their 3rd brood of the season!
Egg #4 was laid 7/16, and hatch day on or near 7/27 - STAY TUNED!
Click HERE for more info. on these awesome birds!
Watch Highlights from Brood #2's Hatch Day:

Click here or on the photo above!