BRAND NEW to WBU Yorktown:
LIVE Eastern Bluebird Nest Cam!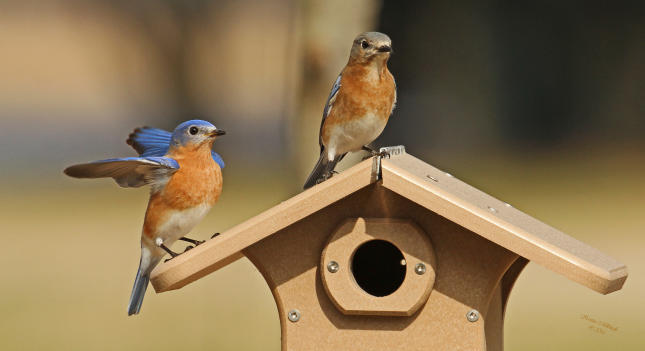 This is our resident bluebird couple, & 2nd brood of the season! Mom laid her 1st egg in this clutch 5/20/16, and 5th egg 5/24! Normal incubation for bluebird eggs can take between 11-19 days. This couple has had multiple broods hatch close to 12-13 days. We are looking for "hatch/birthday" to be close to June 5th, so stay TUNED in to get an intimate look inside each day. . .It's so egggggggciting!
Sneak a Peek

: Mom Laying Egg #1!