Welcome to "

FEED 'EM

" Mania!!! See it Here, See it There, See it Everywhere! Be a Part of the Newest Craze!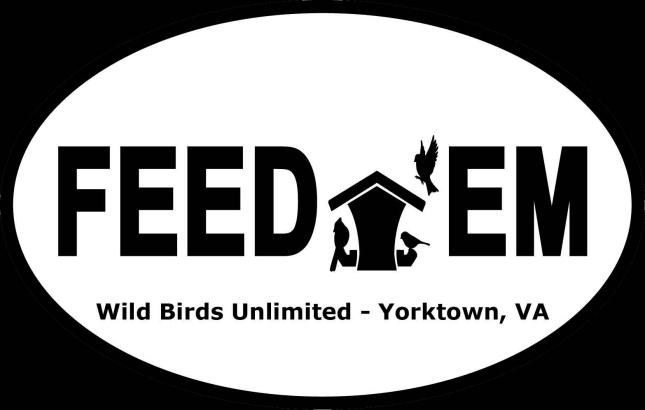 WBU Yorktown Introduces our "FEED 'EM" Campaign! Love feeding your birds? Love our store? Help us spread the word and get your car decal today!
We love our birds and we know you do! What better way to share your passion than by telling the world to "FEED 'EM!"
Get yours today for one, two or as many vehicles you may own! These are removable magnets (perfect for bumpers or trunks) & are totally FREE!!!!
The
WBU Yorktown staff will be armed with
AWESOME "freebie" & incredible coupon offer cards
, that we will all have on hand
...
in our personal vehicles! If you are spotted anywhere (outside of our own store parking lot) sporting a FEED 'EM decal on your vehicle, you will receive one of these cards!
FREE BIRD FOOD PRIZES, HUGE DISCOUNT OFFERS & much more - It's our way of thanking you for helping us spread the word about our store and the love of feeding the outdoor birds! The more you have the better your chances of being spotted! We will give you as many as you like!!! Come in and get yours today!!!
GO FEED 'EM CRAZY!
To All of Our Current "FEED 'EM" Enthusiasts Out There:
THANK YOU FROM ALL OF US AT YORKTOWN, WBU!